The Team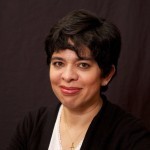 Carol – Office and Patient Coordinator
A native from Guatemala, Carol came to Wisconsin as a participant of a leadership/scholarship program and graduated from the University of Wisconsin Platteville, with a double major in International Studies and Business Marketing. Later on, Carol attended the University of Wisconsin White Water, were she earned an MBA in management.
After years of marketing and customer service experience, both in the private and the public sectors, Carol joined our office as the Office and Patient Coordinator. Carol strives in educating and helping people with their treatment plans, as well as their financial and insurance options.
Currently, Carol, her husband and her two children live in the town of Springdale. They live close to the bike trails, where as a family they enjoy biking and running. They love to travel domestically and internationally, and she is also an avid ballroom dancer.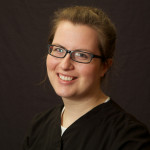 Lisa – Registered Dental Hygienist.
Ever since Lisa chipped a front tooth at age 6, she has been interested in dentistry. With every appointment, she hopes to transmit her love of dentistry to every patient by being warm and welcoming, answering all questions, and performing thorough, but gentle care.
Lisa is highly educated in her field and skilled in gum assessment and cleaning as seen by her education. She graduated four year Dental Hygiene degree (Minnesota State University- Mankato). Furthermore, she rounds off her Dental Hygiene degree with a Bachelor of Science in Biology with a Chemistry minor.
Lisa and her husband, Dane, live in Mt Horeb. In her free time, she enjoys the arts. If not working on a craft project or reading at home, she and her husband enjoy watching movies, going to plays, and exploring beautiful Wisconsin. If weather permits, they can be found hiking and swimming.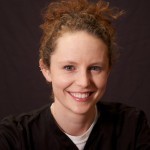 Kayla – Dental Assistant
Kayla has been with Family Dental Care for over 9 years now. As a chairside Clinical Assistant, she provides direct patient care during procedures and follow-up care. She is a strong supporter of patient education and early detection. Kayla has continued her dental education by attending advance seminars in sedation, CPR, and patient comfort.
She lives in the area with her husband and young son. When not at work, you can find her working in her vegetable garden. She enjoys singing karaoke, snowboarding, pulling tug of war, and LOVES to floss.
Kayla believes that she can make a difference in our patient's lives by being a part of Family Dental Care.
Heather – Dental Assistant
Heather comes to our office with more than 4 years of experience working as a chair assistant. She is also a lead instructor for the Institute of Dental Assisting. In addition to her CPR certification, Heather has had intensive training on Invisalign and whitening products.
She became a dentist assistant because she feels that dental health is a gateway to a person's overall wellbeing, thus her commitment to help patients achieve their dental goals through patient education and understanding.
Heather, her husband and her two children live in Blue Mounds. In her spare time Heather enjoys coaching multiple sports through the Mount Horeb Rec Center. She also enjoys going camping and traveling.