The Team
Jamie – Hygienist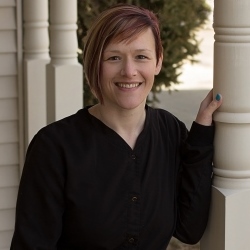 Jamie came to know Dr Christian in 2010 while she was working as a temp-dental hygienist. She continued to work as a temp/fill-in hygienist for Dr Christian and other Madison area offices through 2017, as she was enjoying the flexibility of hours while raising her two sons. In early 2018 Jamie found that she was now looking up at her older son—6' tall at age 14—and decided that it was time she could go back to working more regularly. Luck would have it that Dr Christian had the need for such a position and Jamie has been a happy member of his team since February 2018.
Jamie discovered her interest for dentistry while still in high school. During her senior year she was given the opportunity to work part-time in a dental office while receiving school credit. Directly following high school Jamie moved to Madison and began to pursue he interest in dental hygiene at Madison College. She graduated from the dental hygiene program with honors from Madison College in 2001. Shortly after graduation she spent six months working with a temp-dental hygiene company where she was given the experience of working in several different offices around the Madison and Milwaukee area. Jamie ended up spending eight years with an office in Middleton where she began to focus her practice in the area of periodontics, and has maintained her focus in the area of periodontics ever since.
Jamie lives on the west side of Madison with her husband, two sons, two dogs and one fat cat. She enjoys long walks with her dogs, loves sunny days, and enjoys being a home-body spending time with her family and cuddling up with her animals.
Shawn Bollig – Clinic Administrator and Patient Care Coordinator (Certified in Health Coaching, Reiki I & II, Personal Training and Emotional Wellness)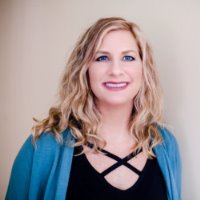 Shawn has been in the health and wellness industry her entire adult life. She started as a Certified Nursing Assistant and learned very young, prevention is the best health policy. Shawn joined Advertisers Press Inc. (where her husband, Doug, also works) and became their Injury Prevention and Safety Coordinator. Shawn took a few years away from her career while attending business school, working part-time at The Princeton Club, and caring for her 3 young daughters. Shawn re-entered the work force as the Clinic Administrator for Golden Rule Dentistry. In 2004, Shawn decided to combine her passion of health and fitness with her entrepreneurial desires and opened Energy Center Fitness Club, LLC (aka Energy Health & Wellness). Shawn has multiple certifications in fitness, health, wellness, weight loss, nutrition and earned her health coach certification from the Dr. Sears Wellness Institute in Englewood, Colorado, one of the top programs in the country. In addition to being an author, she continues to grow her fitness family by providing the community with individualized health and fitness services with the help and support of her amazing team at Energy Health and Wellness.
Shawn understands the important connection of dental health with overall health. Oral health is a window to the health inside of your body. Multiple studies have shown that people who have great oral health have a significantly reduced risk of heart disease. Shawn and Dr. Christian are excited to treat the entire patient to give them the biggest impact in not only their dental health but overall health. Shawn is excited to be able to add to the patient experience as well as offer additional services in nutrition and empowerment to help patients feel there best.
Shawn is married to Doug Bollig of Mount Horeb and together they have 3 beautiful, successful adult daughters, Theresa, Breanna & Jenna. In addition to spending time with her family, her hobbies follow her passion of health and fitness. She loves reading, learning, volunteering, Rotary, world travel, growing local organic food on her personal Aeroponic Garden, volleyball, softball and golfing, especially with her Dad.