The Team
Chelsea – Patient Care Coordinator; Hygienist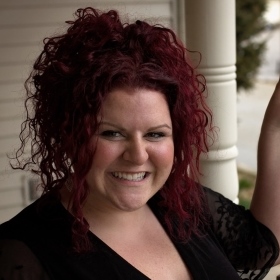 It's hard to say where you'll find Chelsea, but there's no doubt she's helping out. Between answering phones, assisting in root canals, and cleaning teeth, Chelsea helps us with everything. She has been with our office since early 2018 and was hired for the true renaissance person she is.
Chelsea started here dental career right out of high school as an assistant for almost 4 years and loved dental so much, she decided to continue her education and went on to hygiene school. She graduated hygiene school in 2012 and has been incorporating her assistant and hygiene knowledge to help her patients get to where they want to be.
Chelsea lives here in Mount Horeb with her significant other, Mike, their English bulldog, T-Bone, and two Maine Coon cats. She enjoys motorcycle rides, ventures out on the pontoon, and lazy days spent with her two best girlfriends. Chelsea is thrilled to be with Family Dental Care to help this small community and all of their dental needs. She truly believes she was created to create beautiful smiles.
Jamie – Hygienist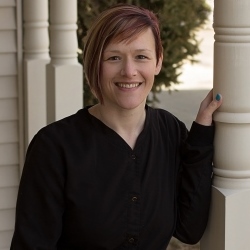 Jamie came to know Dr Christian in 2010 while she was working as a temp-dental hygienist. She continued to work as a temp/fill-in hygienist for Dr Christian and other Madison area offices through 2017, as she was enjoying the flexibility of hours while raising her two sons. In early 2018 Jamie found that she was now looking up at her older son—6' tall at age 14—and decided that it was time she could go back to working more regularly. Luck would have it that Dr Christian had the need for such a position and Jamie has been a happy member of his team since February 2018.
Jamie discovered her interest for dentistry while still in high school. During her senior year she was given the opportunity to work part-time in a dental office while receiving school credit. Directly following high school Jamie moved to Madison and began to pursue he interest in dental hygiene at Madison College. She graduated from the dental hygiene program with honors from Madison College in 2001. Shortly after graduation she spent six months working with a temp-dental hygiene company where she was given the experience of working in several different offices around the Madison and Milwaukee area. Jamie ended up spending eight years with an office in Middleton where she began to focus her practice in the area of periodontics, and has maintained her focus in the area of periodontics ever since.
Jamie lives on the west side of Madison with her husband, two sons, two dogs and one fat cat. She enjoys long walks with her dogs, loves sunny days, and enjoys being a home-body spending time with her family and cuddling up with her animals.
Xochitl – Dental Assistant
Our newest dental assistant Xochitl (So-cheel) is a friendly person that enjoys working as a team, which is why she decided to join Family Dental Care. Her passion for dental and helping others made her decision to join our team easy. She was quoted saying, "A great assistant provides excellent care for the patient and assists around the office with whatever is needed", and that is what Xochitl provides our team.
Xochitl moved to Wisconsin from Washington State last June. She knew she wanted to be involved in dental because she loves caring for others and at a young age she got braces which increased her interest in dental. She has experience with children and enjoys teaching them the importance of taking care of our teeth.
Xochitl is a foodie. Her favorite drink is Snapple apple and anything her new husband grills for them. She is very detailed oriented, likes to read "fun facts (mostly lids on the Snapple)", enjoys watching the seasons change although she dislikes the cold it does give her a great excuse to wrap herself in blankets when she is home.
She is a dog mom to Max a yellow Labrador that eats her garden tomatoes. She is recently married to Isaac, her long time childhood boyfriend, who makes her laugh, spoils her and grills great food. In the future she would like to visit Egypt since it has always been a childhood dream to see the great pyramids.
Darcee – Office Manager
Darcee Guerrero is our accounting manager and our resident Spanish speaking patient coordinator at Family Dental Care. Her vast experience within multiple facets of healthcare allows her to see things from many viewpoints. She has over 30 years of Customer Service experience and has managed several offices. Her motto is that she wants to make a difference in the lives of patients and their families.
When not at work she enjoys nature and many types of creatures. She cares for stray cats in her small town of Hollandale and she enjoys watching a variety of birds and other animals that frequent her bird feeders (13 to be exact). She always has a good story or picture of the odd animals/birds. The latest is of the two bald eagles that decided to fly next to her truck while on the way to work or the one legged crow that hops around eating all the food that falls on the ground.
She has 3 children. Her oldest son works at Highway Dept., her daughter is a doll doctor at American Girl in Middleton and her youngest son is a mason at Mount Horeb Masonry just outside of town. She is also a grandma to 3 beautiful children and 2 granddogs. Her favorite thing to do is watch trivia games on TV with her daughter and their 4 cats.
She is glad to be back working in a smaller community setting where everyone is a family. She also looks forward to bridging gaps and helping her fellow Hispanics obtain a happy dental home.
Shawn Bollig – Office Assistant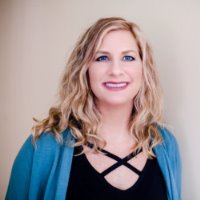 Shawn has been in the health and wellness industry her entire adult life. She started as a Certified Nursing Assistant and learned very young, prevention is the best health policy. Shawn joined Advertisers Press Inc. (where her husband, Doug, also works) and became their Injury Prevention and Safety Coordinator. Shawn took a few years away from her career while attending business school, working part-time at The Princeton Club, and caring for her 3 young daughters. Shawn re-entered the work force as the Clinic Administrator for Golden Rule Dentistry. In 2004, Shawn decided to combine her passion of health and fitness with her entrepreneurial desires and opened Energy Center Fitness Club, LLC (aka Energy Health & Wellness). Shawn has multiple certifications in fitness, health, wellness, weight loss, nutrition and earned her health coach certification from the Dr. Sears Wellness Institute in Englewood, Colorado, one of the top programs in the country. In addition to being an author, she continues to grow her fitness family by providing the community with individualized health and fitness services with the help and support of her amazing team at Energy Health and Wellness.
Shawn understands the important connection of dental health with overall health. Oral health is a window to the health inside of your body. Multiple studies have shown that people who have great oral health have a significantly reduced risk of heart disease. Shawn and Dr. Christian are excited to treat the entire patient to give them the biggest impact in not only their dental health but overall health. Shawn is excited to be able to add to the patient experience as well as offer additional services in nutrition and empowerment to help patients feel there best.
Shawn is married to Doug Bollig of Mount Horeb and together they have 3 beautiful, successful adult daughters, Theresa, Breanna & Jenna. In addition to spending time with her family, her hobbies follow her passion of health and fitness. She loves reading, learning, volunteering, Rotary, world travel, growing local organic food on her personal Aeroponic Garden, volleyball, softball and golfing, especially with her Dad.